After so many topics about colorful styles it's time for my eye to rest. So I picked my next subjec to be the boyish girls. In that category I want to put not only gils dressed in typical man wear like the well- known dandy style, but also girls that can be in skirts but have that rude, arogant look that we are more often used to see in boys from the suburban arias. These girls are brave, don't have nothing elegant and girly in them, but in my opinion they have some sexy magic. Even the most glamourous Hollywood queen with thousands of dollars can't have that sex appeal. Nasty looks, bushy hairs, torn jeans, army boots, so nice on girls.
Of course the other side of the street is catwalk, presenting the "dandy" style.
But this fall one new aspect of man fashion will conquer the women's wardrobes - Zoro - hats, pants, mantle.
Let's see first the street galz with boyish charm, and boyish attitude.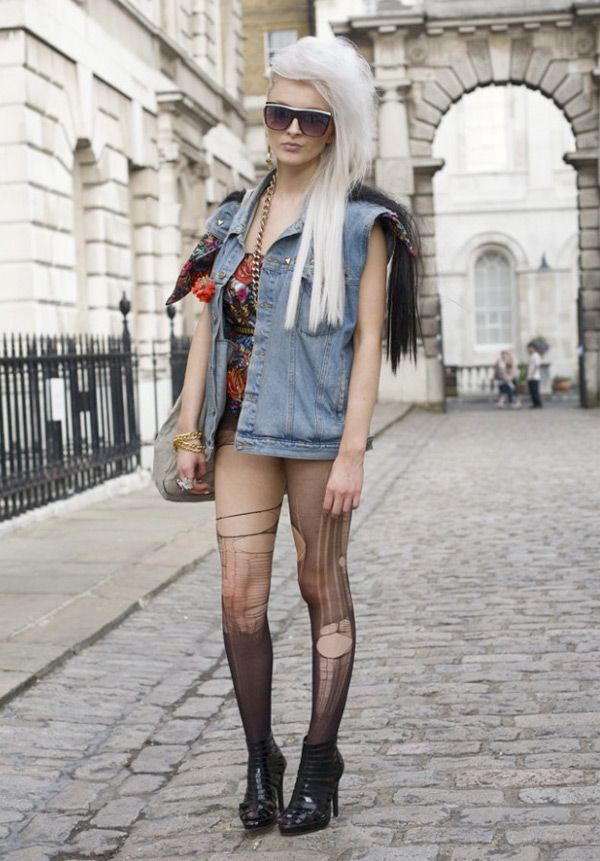 Tomorrow I'll show you the dandy style from catwalks and streets, and than I'll sort some of the Zoro tendencies for FALL 2011.